2021 Toyota Supra in Glenside, PA
Show Off With A New Toyota Supra
Are you searching for a sports car that won't break the bank but still offers a fun driving experience? The Toyota Supra should be at the top of your list. This exhilarating coupe comes with the power you crave, the driving capabilities you love, and the looks to make every Glenside, Jenkintown, or Willow Grove neighbor green with envy. If you're ready to leave a lasting impression throughout Horsham, Ambler,
Warminster
, or beyond, we recommend exploring the new Toyota Supra.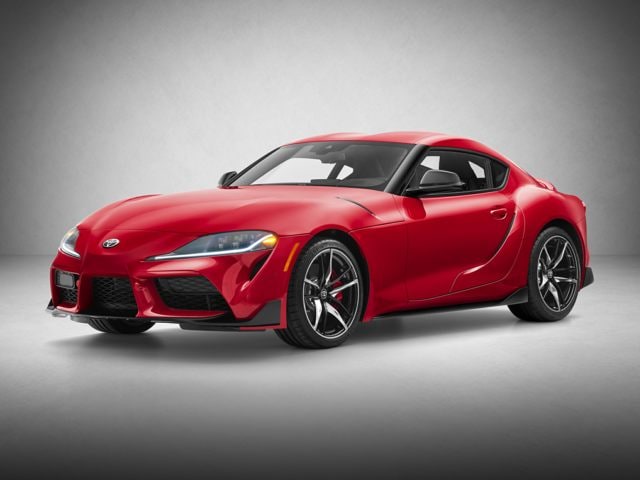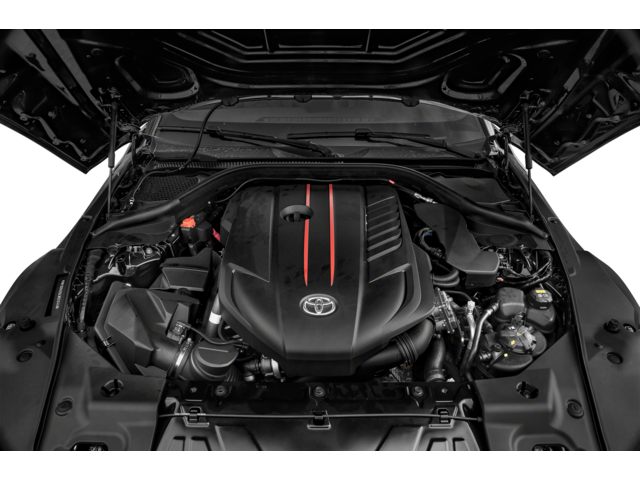 What's New In The 2021 Toyota Supra?
Even though the Toyota Supra was reintroduced just last year, the 2021 model strives to be even better with a few changes and standard feature switches. The already impressive 3.0-liter powertrain is now gaining more horsepower, while a new four-cylinder engine is being added for a greater array of options. An A91 Edition has also been added, including the six-cylinder engine and more exterior and interior design qualities to make it stand out. Drivers will also find a larger 8.8-inch touchscreen infotainment display as a standard feature.
Speed Plus Stability Equals One Fun Drive
If you're looking for a fun driving experience, you'll want to be in the driver's seat of the new Toyota Supra. It comes with two engine options, an eight-speed automatic transmission, rear-wheel drive, and an electronically controlled rear differential that all work together to make for an exhilarating and pleasant drive. The 255-horsepower producing 2.0-liter twin-scroll single-turbo inline four-cylinder engine comes standard but can be upgraded to the more powerful 3.0-liter twin-scroll single-turbo inline six-cylinder if preferred. This model has earned the GAZOO Racing "GR" badge and is set to rock any Glenside drive.
Engineered To Stand Out
There's no denying that the new Toyota Supra will turn heads, whether it's parked in Jenkintown or you're cruising through Willow Grove. From its captivating front end and sensuous body style to its iconic Supra taillights, the Toyota Supra is a sports car that can't be missed. It even includes the double-bubble roof from the 2000 model and the unique cat-back exhaust system. And, if you're looking to really stand out, you can choose from a wide array of color options, such as Refraction, Nitro Yellow, Renaissance Red, and Phantom.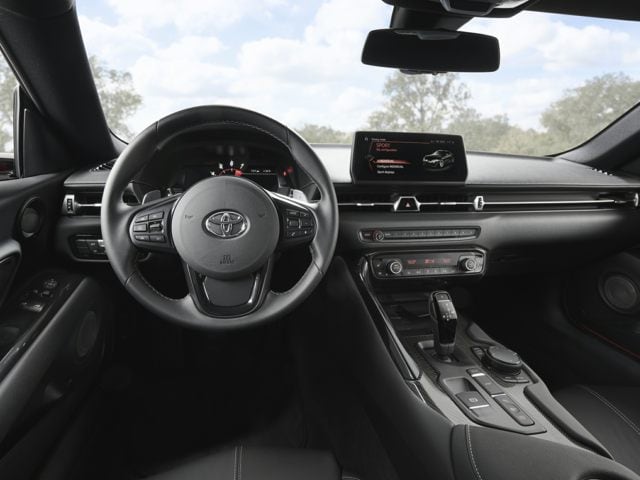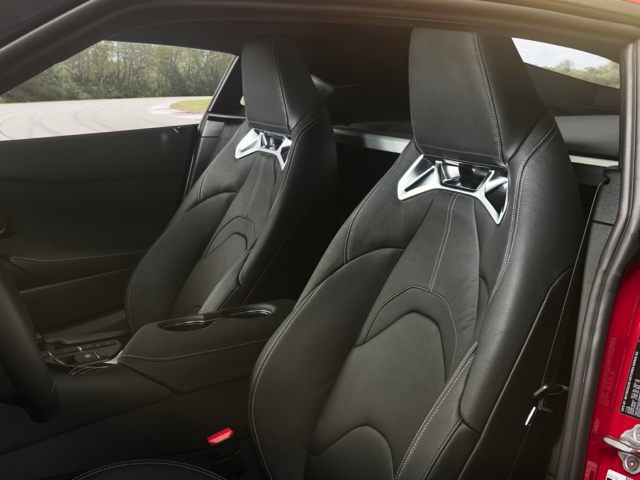 Built For The Driver
While you're carving corners or zooming through straightaways, you'll be relaxed and secure within the driver-focused cabin of the Toyota Supra. Both seats come with available deep side bolsters, 14-way adjustment features, leather trim, high-grip materials, and more to provide the best possible drive. You'll also stay informed with the 8.8-inch high-resolution display, Supra Command dial, and many other technological features and devices.
Available In Four Trim Levels
You can choose which Toyota Supra best fits your preferences and price range by deciding between four stunning trim levels. These include:
2021 Toyota Supra 2.0
2021 Toyota Supra 3.0
2021 Toyota Supra 3.0 Premium
2021 Toyota Supra A91 Edition
Visit Sloane Toyota Of Glenside To Learn More About The New Toyota Supra
If you're interested in seeing what else the new 2021 Toyota Supra has to offer, we'd love to have you stop by our Glenside, PA, dealership. Get behind the wheel, talk with our team about your leasing and loaning options, and discover why the new Toyota Supra is so impressive.
Make an Inquiry