When to Schedule Battery Service
Learn about the Battery Testing and Replacement Services at Sloane Toyota of Glenside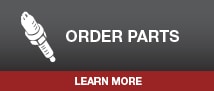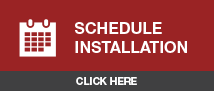 If the answer to any of the questions below is YES, it may be time to replace your battery:
Is your battery more than three years old?
Has your battery outlived its warranty period?
Have any warning lights come on?
Has your vehicle been jump-started lately?
Have you had to use a portable charger to recharge your battery lately?
Do the lights dim when the A/C or heat is on?
Has your vehicle had alternator or belt problems recently?
Is there visible corrosion on the battery posts or cables?
If your vehicle is hard to start and/or has dim headlights when the engine is turned off, your battery is getting weak and should be replaced with a new Toyota TrueStartTM battery. Manufactured to Toyota's exacting standards for quality and performance, these batteries offer the right combination of cold cranking amps (CCA) and reserve capacity (RC) for reliable performance regardless of climate.
We practice preventative service here at Sloane Toyota of Glenside. That doesn't mean we replace parts unnecessarily. We mean we want you to stay safe by ensuring your battery is always in good health. That means you should know the warning signs of a bad car battery, so that you can have it inspected by a professional technician as quickly as possible.
For battery service and repair in Glenside, PA, simply stick with a name you trust -- Sloane. Our certified Toyota service center has the factory-trained technicians, genuine Toyota factory parts, and express maintenance services to get you in, out, and back on the road quickly and safely.
Nothing ruins a perfectly good morning like finding out your car battery is dead. Avoid that sinking feeling by keeping an eye and ear out for these bad-battery alerts:
Warning Signs of a Failing Battery
Illuminated Warning Light. If there is an internal problem with the battery, the dashboard warning light in the shape of a battery will illuminate. This could also indicated a problem with the alternator or the electrical system, and it's wise to have all components inspected to determine the source of the problem.
Erratic Electric Accessories. The battery also powers your vehicle's electrical components. If you notice any power accessories operating intermittently, this could signal the need for a battery replacement.
Hard Start. If your car's engine is slow to crank, you should have the battery tested at least once to ensure it's not on its last leg. This is a warning sign that you battery is losing power, and only the battery can start the engine.
Age. Here in the Philadelphia, Conshohocken, Ardmore, Doylestown and Langhorne area, batteries typically last four to five years. However, the lifespan can vary based on a variety of factors, including its exposure to extreme temperatures. It's a good idea to have the battery inspected after three years.
Only Toyota batteries are specifically designed for optimum performance with your unique Toyota model. They meet or exceed the performance of your Toyota's original battery. Toyota batteries also come with warranties and benefits that generic parts just don't offer.
For battery testing and replacement near Philadelphia, simply schedule service from the comfort of home via our website. You can secure your spot in our showroom 24 hours a day, seven days a week, so you can address a troublesome battery before it's too late. For more information, feel free to reach out to our service advisors at 215-885-5402.
Toyota TrueStartTM batteries have been approved by Toyota engineers for years of trouble-free service-and no one knows your Toyota better than they do.  Schedule your appointment at Sloane Toyota of Glenside  to have your battery serviced or replaced.  We will also properly dispose of your old battery to conserve our environment!