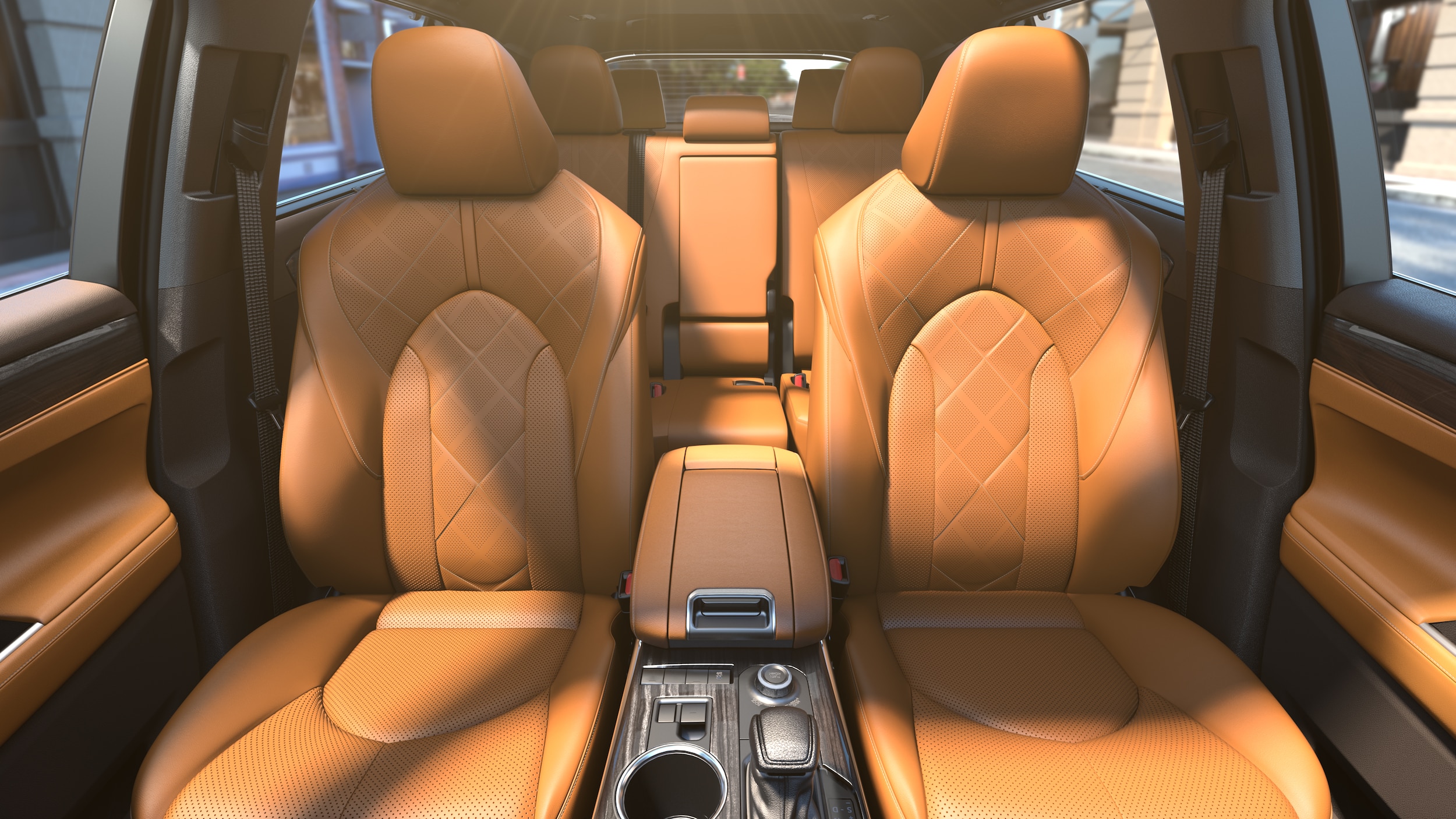 The Toyota Highlander is a spacious SUV that's available as either a two-row SUV or as a three-row SUV. With two rows, you can have up to five seats, and with three rows, you can have up to eight seats. Drivers can also decide whether they want second-row captain's chairs or a bench seat, which allows you to maximize your passenger space or add a bit more wiggle room.
If you prefer the three-row option, you may be wondering, "How does the Highlander's third-row work?". The third-row seat is actually quite simple to use. It's a 60/40 split-folding rear seat that is easily folded flat for any cargo/passenger combination your Jenkintown, Willow Grove, or beyond drive requires.
If the seats are folded flat, and you need all three seats in the third row, pull back on the latch to pull up each 60/40 section. Lift the headrest to lock it in place. To put the third row back down, pull the lever down, and the headrest will drop, allowing you to fold it flat. You can have each 60/40 section up or down individually as well.
The second-row captain's chairs are also pretty impressive. They have three levers that allow it to pull all the way up to the front seats for easy access to the third row. There are three ways that you can work the captain's chairs.
Back Lever - Brings the back of the seat forward and then the entire seat up to the front seat
Middle Lever - Moves the entire seat forward without leaning the back of the seat frontward. This allows a child seat to stay intact or more room for the third-row passengers.
Front Lever - Folds the seat flat, allowing for a table like second row and more storage options.
Visit Sloane Toyota Of Glenside To Try Out The Highlander's Seats For Yourself
If you'd like to test out how the second and third-row work on your own, feel free to take the short drive from Horsham, Ambler, Warminster, or beyond to our Sloane Toyota of Glenside dealership. Our team would love to offer you a test drive and help you discover why the new Toyota Highlander may be the right family SUV for you.